Strengthened Partnership for Livestock Development in Vietnam: Hùng Nhơn Group and Big Dutchman Asia
2nd August 2023
Hùng Nhơn Group, a leading force in Vietnam's agricultural sector, is known for its strengths in large-scale livestock production. With over 20 years of development experience, the group has evolved into a diversified corporation operating strongly in many fields in Vietnam. The group's farm system, encompassing broiler farms, laying hen farms, and pig breeding farms, meets Vietnamese and international standards, supplying the market with a significant number of chickens, eggs, and pigs each year.
An Alliance Reshaping the Agricultural Landscape
Strategic partnerships have the potential to bring significant transformations in the agricultural sector, particularly in the context of resilient livestock farming. This notion is exemplified by the reinforced alliance between the Hùng Nhơn Group and Big Dutchman Asia, a partnership that has blossomed over 15 years and is rooted in the shared commitment to sustainable development.
The Signing of a Pivotal Agreement
On July 28, 2023, the partnership embarked on a new journey with the signing of a Memorandum of Understanding (MOU) & Cooperative Agreements. The agreement, sealed by Mr. Vũ Mạnh Hùng, Chairman of the Board of Directors and General Director of Hùng Nhơn Group, and Mr. Jan Hofstede, Head of Region at Big Dutchman Asia, aimed at advancing poultry and pig farming projects in Vietnam.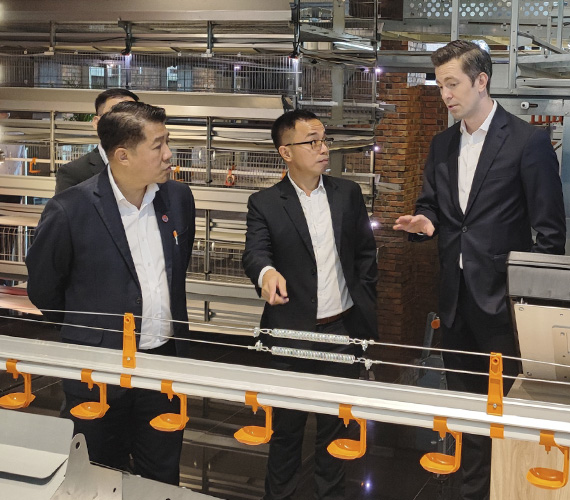 A Stepping Stone for Big Dutchman Asia's Broader Vision
The strategic collaboration serves as a crucial part of Big Dutchman Asia's expansive vision, which involves solidifying its presence throughout Vietnam. Backed by their recent office expansion, the company is set to broaden its footprint in the region.
The Reasons Behind the Choice
In his speech, Mr. Vũ Mạnh Hùng shed light on why Big Dutchman was selected as a critical partner for this endeavour, emphasizing the company's excellent after-sales field service, prompt response to emergencies, immediate availability of spare parts, and a proven record for timely project delivery.
Honouring the Occasion and Cultivating Relationships
In recognition of this enduring partnership, a custom-engraved wooden plaque bearing the inscription "Working with the best to be the best" was presented to Mr. Hùng. The signing ceremony was also a platform for both parties to deepen their bond, punctuated by Big Dutchman Asia's signature hospitality and immersive experiences that fostered meaningful dialogue.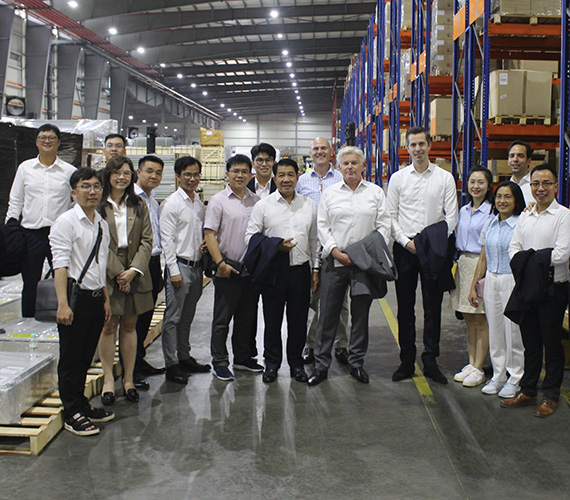 An Emblem of Progress in Eficient Agriculture
The alliance between the Hùng Nhơn Group and Big Dutchman Asia represents more than just a business agreement. It stands as a testament to the shared vision and dedication towards livestock farming in Vietnam. This partnership is poised to drive substantial advancements in the industry, shaping the future of agriculture.
Learn more about the Hùng Nhơn Group
Interested in learning more about our farming solutions, projects, and partnerships?
Complete the contact form below to get in touch and join us towards creating a more sustainable future in agriculture.