Fully-functional, Modern Broiler Farm in Vietnam
25th January 2022
Big Dutchman completed the construction of 12 broiler breeder and production houses
Now fully operational in Binh Thuan province, Southern Vietnam, is a modern broiler breeder and production farm, featuring state-of-the-art equipment and building.
Able to house over 100,000 birds in 12 houses; the farm features a 2/3 slat (plastic flooring) system with manure pits for improved house hygiene. The suspended centre-belt NXB; a single laying nest for broiler breeders, has partitions between the holes for single laying activity and a nest roof which allows for easy access to the centralized egg-belt for easy monitoring.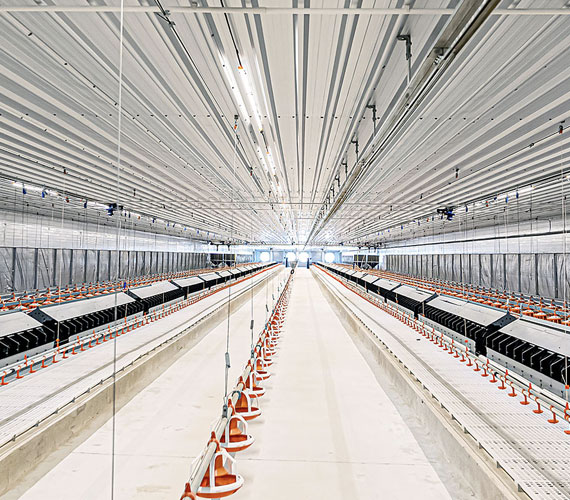 Recognising the need for an efficient cooling system, especially in tropical countries such as Vietnam, all houses feature the tunnel ventilation system, along with the RainMaker cooling pads. The ventilation system is controlled entirely by the advanced ViperTouch computer, which also controls the houses' lighting system.
Another key aspect of this farm is the pre-fabricated building structures, which are built tough with external column design and bolted steel structure concept. The structures are further strengthened with galvanized steel to prevent rusting, while PU panel walls and flat zincalume ceiling adds long-lasting durability.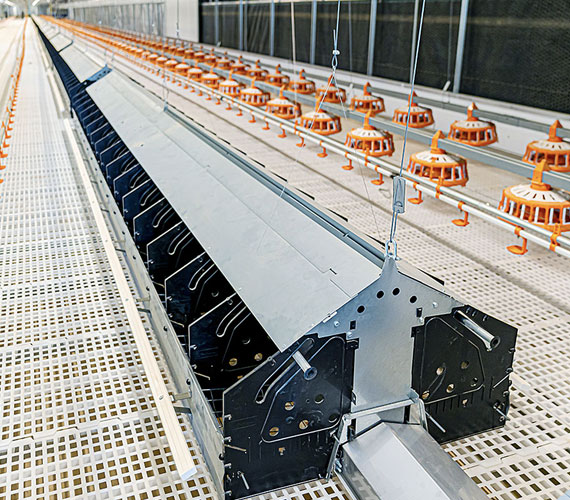 Big Dutchman Asia continues to provide the market with quality products that ensure optimum results as well as service par excellence for its customers.