"Transformation and innovation for development, quality and efficiency for security"
CAHE show 2021: innovative livestock technology attracts widespread attention
2nd July 2021
Bigger than ever before, the 19th China Animal Husbandry Expo (CAHE) was held from 18 to 20 May 2021 in Nanchang, Jiangxi province, China. Big Dutchman, recognised as a global leading supplier of egg, poultry and pig equipment, again attended this show with a large booth as the virtual tour linked here shows. The company's innovative technology attracted an impressive number of industry officials, experts and entrepreneurs to the booth of Big Dutchman China. Some of the latest developments from the German headquarters were introduced to the public for the first time.
After the opening ceremony on 19 May, Ma Youxiang, Vice Minister of Agriculture and Rural Affairs of China, and Hu Qiang, Vice Governor of the Jiangxi province, accompanied by Li Xirong, President of China Animal Agriculture Association (CAAA), and other organisers, came to the booth of Big Dutchman.
The guests were welcomed by Walter Benz, President of Big Dutchman China, and Edison Liu, Marketing Director of BD China.
Ma Youxiang said he knew of Big Dutchman and highly praised the international enterprise for its contribution to the transformation and upgrading of China's animal husbandry industry. He also expressed his hope that Big Dutchman would play an important role in the digital, intelligent and sustainable development of the animal husbandry industry with continuous innovation.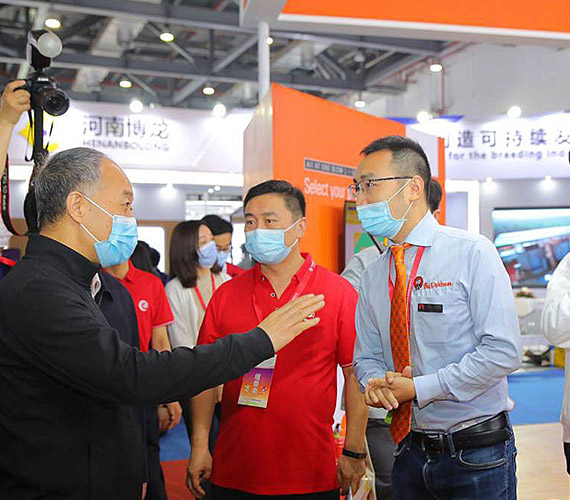 The theme of the 19th CAHE show was "Transformation and innovation for development, quality and efficiency for security". Tightly connected to this theme, a great variety of advanced equipment and management concepts from around the world was displayed at the show, including turnkey solutions for egg, poultry and pig production. Big Dutchman's innovative and technical achievements in intelligent animal husbandry, animal welfare, environmental protection and residue treatment were highlighted.
Several of the latest intelligent breeding solutions were presented to the public for the first time at the show, including
ChickenBoy, an analysis robot that helps broiler farmers monitor broilers for higher production efficiency and increased animal welfare;
WeightCheck, a system that determines the average weight of finishing pigs with a camera and artificial intelligence.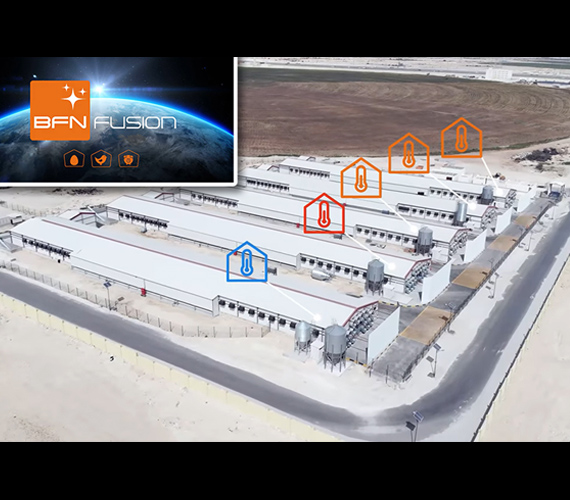 It is worth mentioning that Big Dutchman released BFN Fusion at this show for the first time and on a global scale. BFN Fusion is considered a milestone in the digitalisation of agriculture. The system integrates data from all stages of production and every aspect of the value chain, including feed mills, slaughterhouses, hatcheries, feed silos, etc., and effectively consolidates data into ERP systems for a centralised management of production data.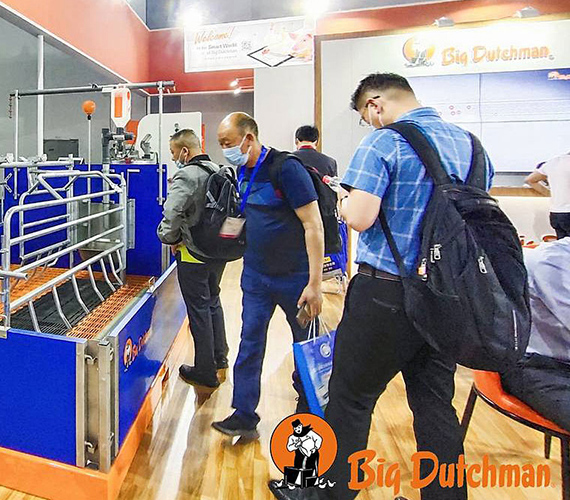 Other exhibits of the Big Dutchman booth also attracted a large number of visitors looking for consultation, such as a cage-free Natura aviary system for layers, the welfare farrowing pen ActiWel [Video], systems for manure treatment and air cleaning and engineering, procurement and construction (EPC) solutions.
In addition, a management system for duck egg production made its first appearance at this show. The system borrows some automatic features from layer systems, significantly improving the utilisation of duck houses while reducing management efforts. It is also conducive to the prevention and control of epidemic diseases.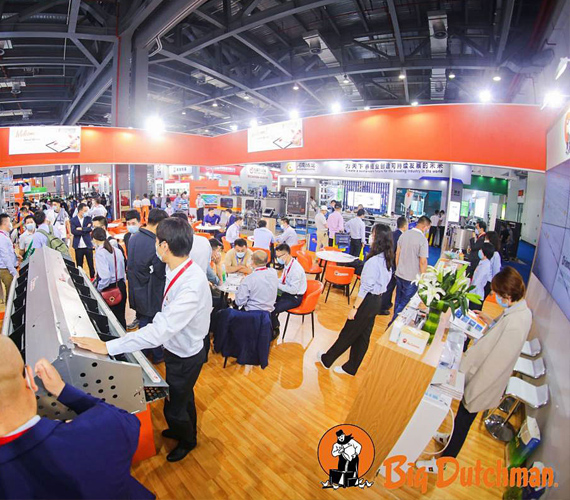 About CAHE
According to statistics, CAHE 2021 attracted over 1,400 enterprises as exhibitors. The number of booths reached more than 8,200, with a display area of more than 165,000 square metres. About 240,000 visitors, including buyers and professional audience, entered the exhibition halls. It was the biggest show in CAHE's history regarding scale, growth rate, number of exhibitors and leading