Big Dutchman offers cloud-based solution for greater efficiency
10th June 2022
Livestock production in Asia is rapidly moving towards automation and digitalization, catering to production growth. This means efficiency is needed on multiple levels to ensure production integrity.
The way to achieve this is via data collection, processing them intelligently, and harnessing big data analytics to operate on optimum capacity, ethically, and profit-wise. Which is what Big Dutchman's BFN Fusion does, by merging intelligent hardware and software together in cloud processing, according to Joseph Choo, Product Manager Digital Solutions.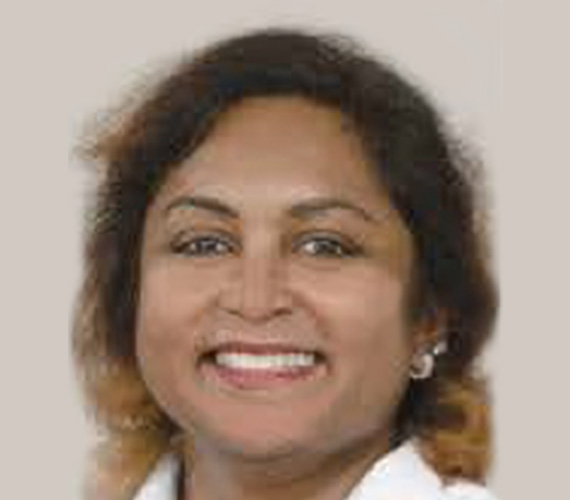 Complex operations need easy solutions
Mr Cho explained to Asian Poultry Magazine that digitizing farm operations is no longer a single step as customers get bigger and more complex.
Operations need consolidation and the data generated need aggregation to get useful information that is accessible anytime and anywhere. Otherwise, the data has little value.
BFN Fusion provides the ecosystem in standardizing the data capture and transfer, enabling improved efficiency and optimization through big data and artificial intelligence (Al) technologies.
A smart computer can run automated systems to ensure precise feeding and climate controls, where volumes of data are generated. To enable precision farming, aggregating the data, giving it quality in a fast way means operators can make faster decisions to save livestock, time, and costs.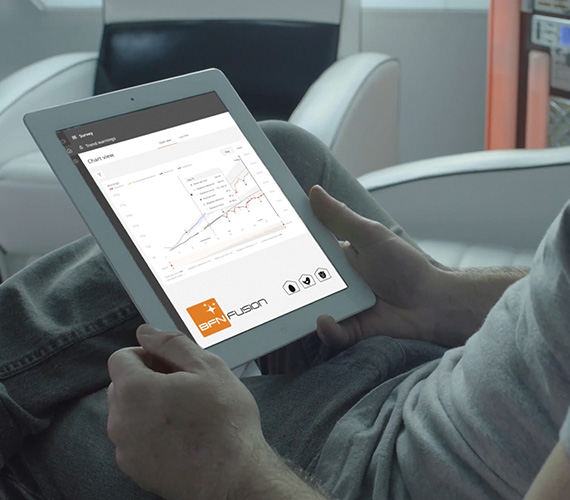 "BFN Fusion enables on the spot decision-making based on real-time data available in the cloud without delay using handheld devices. The system was created to work in tandem with Big Dutchman's equipment, harnessing the company's extensive knowledge in the field.
"The system is designed to function independently regardless of breakdowns of any single part, minimizing negative effect to the animals - which depend on the system to keep them safe. Apart from efficiency and cost saving, much time is also saved, which can be used on monitoring livestock," said Mr Choo.
In a climate where disease is prevalent and feed costs are high, biosecurity and wastage are the two main issues BFN Fusion can help solve.
"Imagine having more time for observing your livestock, to see if they are healthy, if they are growing well, if their feed rations need adjustment, if their environment is comfortable or need adjustment.
"Errors, chances of neglect, and performance issues can be avoided in a controlled environment just by having that extra time, because the platform is handling the basic work," Mr Choo emphasized.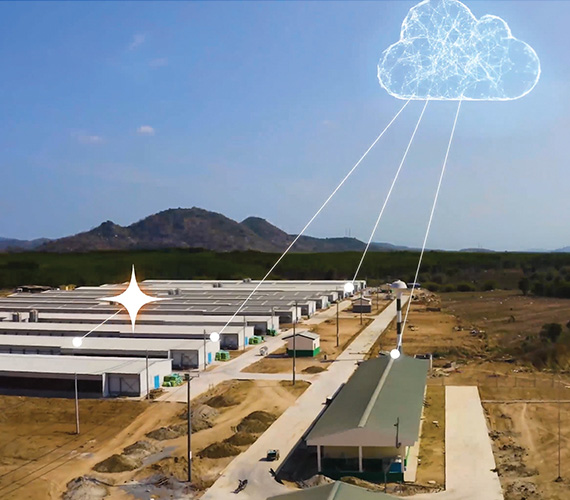 Merging hardware and software
Mr Choo explained that data input comes from different sources on the farm. This can be sensors, cameras, equipment panel inputs, ventilation systems, and even from ERP systems. Farms may already be equipped with standardized equipment from turnkey solutions, but they may also have separate devices.
"To save investment costs, separate devices might be in use but companies need to decide what is their end-goal in data collection. Without a standardized platform to consolidate and aggregate using individual parameters, it will be a waste of cost and effort in the end. Data may not be captured properly, there might be downtime in both software or hardware or errors and the lack of a remote cloud system to keep data sate.
Why not have all this together in one overview with the BFN Fusion? Farms cannot just rely on onsite servers, even if they had one, thus a remote, centralized storage or processing point is advantageous in case of untoward incidences, "he pointed out.
It is the foundation needed for operators of different size that can be easily adapted stage by stage as they expand, he added.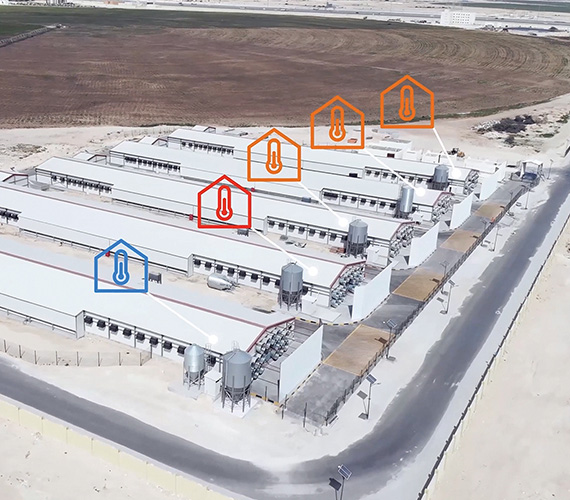 The question is: How does BFN Fusion optimize in the value chain?
Mr Choo said it standardizes data from all production phases - integration of feedmills, slaughterhouses, hatcheries, feed silos, and more. It allows quick and secure access to all production-relevant information comprehensively on a single innovative cloud platform.
It also facilitates documentation of all production processes, stores historic results, and indicates potential for optimization. Finally, it monitors the entire value chain without gaps, make better in-moment decisions, which allows for data-based optimization of customer's production to improve results.
Accessibility and machine learning
Basic requirement would be a dosed house farm as some measuring and automated systems such as climate control would already be present, said Mr Choo.
"Whatever necessary gaps that need to be filled: we can do so. From Big Dutchman's point of view as a long-time player, we understand the production processes and what is deep integration. This is where we employ Al technology to continuously learn and monitor so much data efficiently and give simplified cues for management on trending issue impacting the animals before it affects them negatively," he explained.
The platform has easy-to-understand graphics and interface, and is user-friendly, so farmhands can also learn easily.
Plus, Big Dutchman provides the training and updates needed. The other great thing about BFN Fusion is it is intuitive and constantly learning.
"It is not just a matter of collecting, analyzing, and storing the data but it also learns, grows its own capacity, and becomes intuitive to give the best outcomes. So, the operator can run more than just one henhouse or coop, a bigger flock with an over-arching overview at a time. With many countries having labor shortage issues, this is a solution." he said.
Maintenance, connectivity, and auditing
Adopting digitalization with platforms like BFN Fusion will also enable better SOPs for preventive maintenance to upkeep the farm using quality data. It can identify and send alerts if something is amiss to enable quick fixing.
"Operators will start thinking in terms of preventive maintenance before an equipment stops working and in return, maintain good conditions for the animals with better results. This is the shift in mindset we encourage for preventive maintenance as an SOP" Mr Choo stated.
Despite issues with internet connectivity that may happen, data collection will continue in other parts of the farm with other devices, or it will be stored to be dumped into the cloud once connectivity is achieved.
"This means continuous data collection without gaps, which is essential since it could mean life and death for animals. That is the beauty of a modular system. " Mr Choo said.
Working with cloud means data needs to be safeguarded and audits are necessary.
We work with Microsoft Azure which is a leader in the field. These products come from industry leaders, and they use best practices, strict compliance to privacy, protection and security, and solid conservation of the ecosystem.
We do independent audits to ensure everything is in order. Big Dutchman is a European company with European standards, so our customers can be assured that the latest security updates are continuously done to ensure their data is safe." he explained.
Mr Choo concluded that BFN Fusion makes production more efficient, profitable, and sustainable. "It is a big added value for your entire value chain" he said.