Big Dutchman Asia's Big Success in Managerial Development Programme
16th March 2022
Bukit Raja, Malaysia – After 12 months of intensive managerial development programme that is specially designed for Big Dutchman Asia's 22 employees, the participants have finally 'graduated'. Employees from Thailand, Vietnam, Myanmar, Indonesia and Philippines participated in this programme.
They underwent the 12-month programme on how to fully realise their potential to be the chosen future leaders of the company. By completing this programme, participants are able to further develop and enhance their leadership skills to cope with the needs of an organisation that is growing expeditiously.
COMPREHENSIVE PROGRAMME
This programme is designed to provide participants with a holistic experience in various segments of their working life. For example in sales, finance, problem solving, strategic thinking, innovation and change management among others.
The first session of this intensive training is to equip the participants with insights and skills required to excel and advance to the next level. Second level was to apply their newly learned skills to work on selective projects. Projects selected must meet the company's vision which is business sustainability and how to further excel in the future.
Next, and in the final stage of the programme, participants are required to present the projects they have been working intently on. To add spice to the training, the staff were also taken on a field trip and industry players were invited to share their experiences, their knowledge on leadership and on managing people.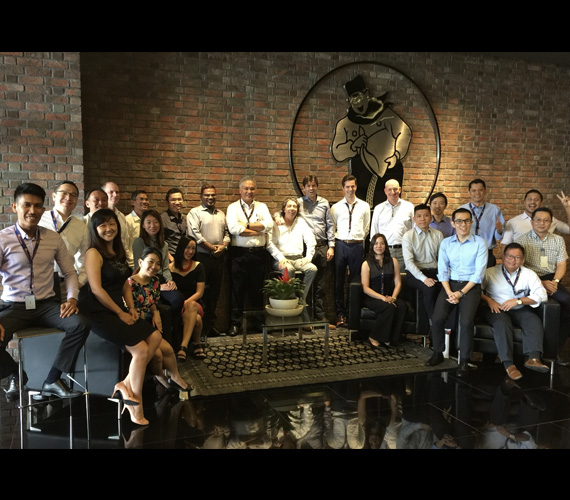 GROWTH WITHIN THE COMPANY
As the company adopts the concept of 'let's try it for a year', employees at Big Dutchman are given many opportunities to grow within the organization. Potential talents are identified to be trained and prepared for their next role or growth within the company. As Jan Hofstede, President, Big Dutchman Asia said 'We give our staff the freedom and opportunity to grow and excel within this organization. Staff can make mistakes but the most important lesson in life is to learn from their mistakes'.
The Managerial Development programme trains and equipped Big Dutchman's employees with sophisticated skills to prepare them for the dynamic and competitive business environment.