Pioneering a New Era in Poultry Farming - A Success Story from Nepal
6th July 2023
Welcome to a journey of innovation and high performance, set amidst the breathtaking hills of Northeast Kathmandu Valley, Nepal. At Big Dutchman Asia, we are thrilled to recount the tale of a landmark poultry project - a vibrant testament to the transformative power of advanced farming solutions.
Our tale stars an ambitious individual, a neophyte to the poultry sector, but armed with indomitable determination and a clear vision. Under the aegis of Big Dutchman Asia's industry-leading expertise and unmatched reputation, the project not only surmounted the region's unique challenges but also emerged as a triumphant endeavor.
The project faced a significant obstacle - the hilly terrain of the region, with elevations spanning 280 meters to 3018 meters. The innovative solution we deployed was the installation of Environmental Controlled (EC) sheds. These state-of-the-art structures enhance bird accommodation, maintain optimum temperatures even during peak summer to prevent heat stress, and require fewer workers - a triple whammy of efficiency, cost-effectiveness, and optimal care.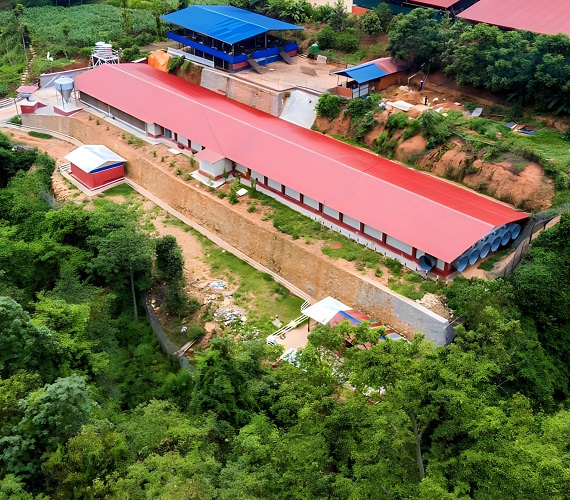 Big Dutchman Asia provided an integrated suite of solutions, featuring Combi Tunnel Ventilation, a complete feed supply system, a nipple drinking system, and our signature BD building. With the integration of VENTO II and AC3 T climate controllers, our committed team ensured the project's successful completion, thereby elevating its performance and efficiency.
The project's first house, initiated on 14th September 2020, witnessed 15 successful batches. The second house, launched on 5th January 2023, has already sold two batches, and currently, it accommodates 13,000 chicks while the first house hosts 17,000 chicks.
The client's satisfaction with our services, notwithstanding their inexperience in the poultry industry, has resulted in the initiation of a second project, with several more in the pipeline.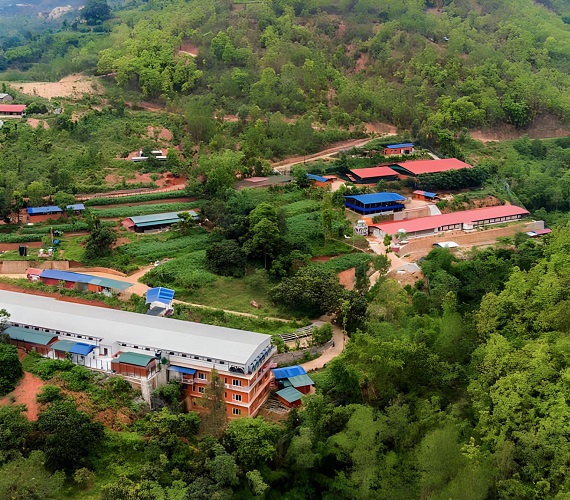 This poultry farming success story serves as a beacon of inspiration for those contemplating an enterprise in poultry farming or seeking to infuse innovation into their existing operations. We cordially invite you to explore our portfolio and ascertain how we can foster your journey.
Are you set to revolutionize your poultry operations? Reach out today and learn how Big Dutchman can redefine your poultry farming experience. Visit our website: www.bigdutchman.asia/en/contact.