Big Dutchman's Successful Showcase of CompoTower at The Great Aussie Composting Roadshow: Boosting Circular Economy in Livestock Farming
17th March 2023
A Revolutionary Composting Solution Takes Center Stage
The Great Aussie Composting Roadshow, a traveling event that took place from March 6-17, 2023, visited nine locations across Victoria, New South Wales, and Queensland. The roadshow brought together livestock farmers, composters, fertilizer industry professionals, regulators, and other stakeholders eager to learn about innovative ways to manage manure more effectively, reduce their environmental footprint, and generate additional revenue. As the event's gold sponsor, Big Dutchman partnered with The University of Queensland to showcase its revolutionary composting solution, CompoTower, to the Australian market.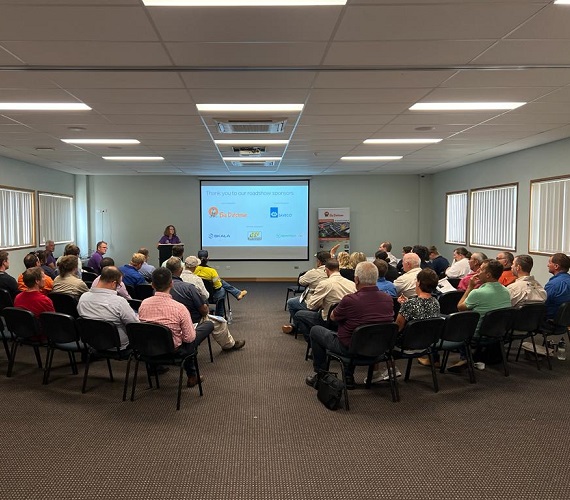 Expert Insights and Local Success Stories
During the event, speakers such as Prof. Dr. Robert Rynk, Matt Cotton, Dr. Kevin Wilkinson, Janine Price, Johannes Biala, and local experts shared their knowledge and experience with composting. Attendees benefited from comprehensive presentations covering background and fundamentals, challenges and opportunities, rules and regulations, business and operational models, compost characteristics and benefits, and compost's role in carbon credits and sequestration.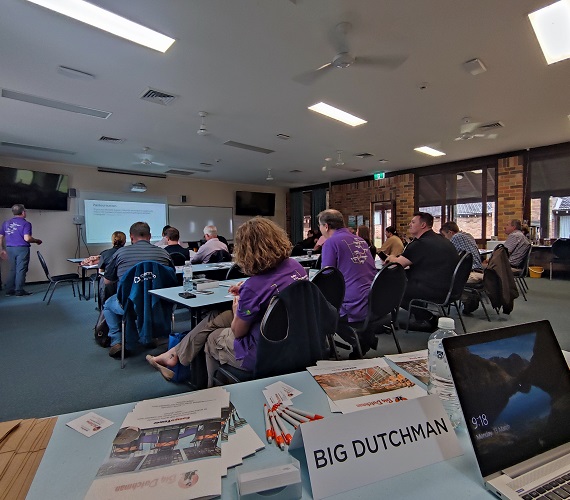 Introducing the CompoTower: A Sustainable, Eco-Friendly Solution for Livestock Farmers Promoting Circular Economy
CompoTower is a vertical, enclosed, high-quality composter designed for processing poultry excrement, broiler manure, and separated slurry. This innovative composting system features a compact and insulated tank that requires minimal space while offering easy handling, short residence times, and fast commissioning.
The composting process within CompoTower utilizes microorganisms (without any additional of Effective Microorganism) to break down organic material such as dry poultry excrement, broiler manure, or separated slurry in an aerobic environment. The end product is a valuable organic fertilizer that improves soil quality in horticulture and agriculture and can be pelletized for further use.
Key Benefits of CompoTower for Egg, Poultry, and Pig Farmers in a Circular Economy Context:
Continuous composting process
Shorter retention time in the tank
Compact design with high input capacity
Robust construction using high-quality materials for a long service life
Low space requirements (minimum 30 m2 area footprint, without air scrubber)
Easy integration into farm layout
Insulated tank with stainless steel inner walls
Stainless steel loading bucket
Enclosed system producing minimal odor and dust
Optional connection of an air scrubber
Reduces dependency on chemical fertilizers, lowering production costs and environmental impact
Generates additional revenue through the sale of compost as a value-added product
Promotes sustainable agricultural practices by closing the loop in nutrient cycles
Enhances overall farm sustainability and resilience by optimizing resource utilization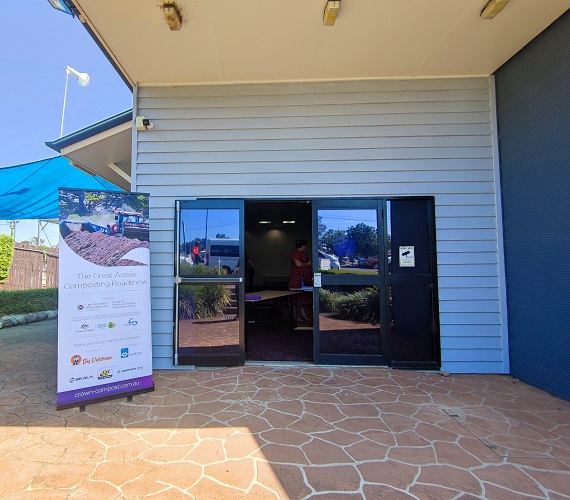 Real-Life Success Stories: Transforming Waste into Profit
Throughout the Great Aussie Composting Roadshow, attendees learned from global success stories, such as the one in Vietnam, where Big Dutchman's environmental solutions team completed a CompoTower project for the country's leading egg producer. Constructed in mid-2022 and completed in record time, the CompoTower addressed the customer's challenges of excess manure and insufficient storage space by offering a continuous processing capacity of up to 9 tons a day.

In addition to solving these issues, the CompoTower generated a new revenue stream for the customer by producing compost that could be sold as organic fertilizer. Furthermore, Big Dutchman's industry-leading customer service and after-sales support ensured long-term service support and maintenance cost alleviation, contributing to the overall success of the project. These real-life examples provided evidence of the system's effectiveness and demonstrated its ability to turn waste into profit while promoting circular economy principles.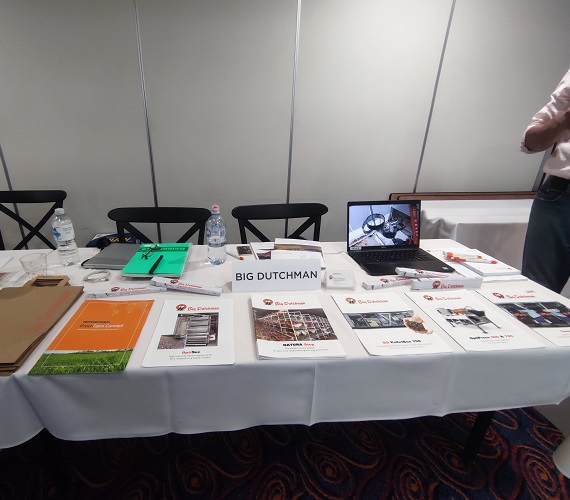 Take the Next Step: Embrace a Sustainable Future
Ready to transform your farm's waste management strategy and embrace a circular economy approach? Contact Big Dutchman today for more information on CompoTower and how it can revolutionize your farming practices. Don't miss out on future events like The Great Aussie Composting Roadshow to stay updated on the latest innovations in sustainable livestock farming. By taking action, you'll be joining a growing community of farmers committed to promoting a more sustainable and circular approach to livestock farming, benefiting both the environment and your bottom line.